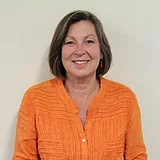 Chairperson – Mrs Sue Bastone
Sue joined the KCEC Board in 2016 as the representative of the Kingborough Council. Her professional background includes:
2014 – Present: working for the Premier of Tasmania's office and a Councillor on the Kingborough Council
Trained teacher and lecturer; various Australian and overseas institutions including:

Teacher at Melbourne Teacher's College
Teacher at Scotch College and Haileybury College Melbourne
Teacher at Sekolah Global Jaya Jakarta, Indonesia and was a member of the School Board and Executive committee
Teacher Surabaya International School (America)
Teacher Australian International School of Singapore

Owner and manager of a successful Tasmanian based B&B and small vineyard from 2003 – 2011
---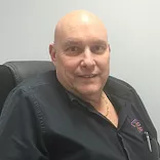 Deputy Chair – Kirk Humphrey
Kirk joined the board of the KCEC in 2018. Kirk has owned several businesses including: ​
Owner of Tassie Toners & Office Supplies
Owner of Satay Shak
He is based in Geeveston
Has previously owned businesses on the mainland (Tint a Car)
Sales Manager and General Sales Manager roles in the automotive industry for 20 years
Takes an active roll in the Geeveston community
---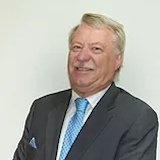 Board Member – Mr Paul Chatterton
Paul has been a board member of the KCEC for 19 years, five years as treasurer and was 14 years as Chairman. He has 45 years of experience in the banking and finance industry and was a practice principal of a financial planning practice for 15 years. He is very involved in the local community as an active member on a number of boards and organisations including:
Kingborough Councillor for 23 years, including Chairman of Governance and Finance Panel for 15 years and Member of the Audit Panel for three years.
Board member of the Freemason Homes of Southern Tasmania for three years
Chairman of the Kingston Men's Shed for two years
Board member of the North West Bay Golf Club for 18 years. Within these periods, he has held positions including president, vice president and treasurer.
---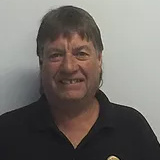 Public Officer – Mr John Peterson
John has been a board member of the KCEC since 2006. He has recently retired and has enjoyed a varied professional career including:
Owner and Managing Director of Victory Blinds for over 22 years
General Manager of Victory Blinds (Australia)
Hobart Manager of Evans Scott Pty Ltd
Sales Manager of Sleepmaker (Dunlop Bedding) Tasmania
Sales Manager Luxaflex Tasmania
Sales Executive at the Mercury Newspaper
Extensive board member involvement; more than 22 years experience as a member of the Kingston Rotary including holding the role of President and also as a Paul Harris Fellow.
---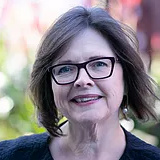 Board Member – Diana Carter
Di joined the Board of KCEC in 2019.
Di's entrepreneurial nature led her to complete a Master's in Business Administration after an initial science honours degree and many years working in University of Tasmania Public Relations. She successfully established and managed in Launceston the world's first Tasmanian wine bar called Ursula's in 2003-2006.
Di's expertise in governance reflects her long-standing experience on NFP Boards in the community sector, previously as Chair of the Bereavement Care Network Tasmania, President of COTA Tasmania and of the Australian Association of Gerontology Tasmania and VP of Playgroups Australia. She was also appointed by the Minister for the Status of Women on to the Tasmanian Women's Consultative Council.
Other voluntary Board roles at present include Vice-President of Dementia Friendly Tasmania, Secretary of Disability Voices Tasmania and member of the Kingborough Council Access Advisory Committee.
Currently, Di is Principal Consultant at Dynamic Initiatives working across the community, specialising in aged care and disability to improve organisational outcomes and to benefit the health and wellbeing of Tasmanians.
---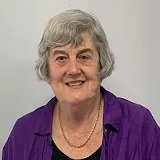 Secretary – Ann Alderslade
Ann joined the Board of KCEC in 2018.
Ann had a long career in Library and Information Management in the Public Sector in mainland Australia.
During this time she was also a Teacher, Lecturer and Trainer
She has had extensive experience in Committee Work as President of both Professional and Industry related Groups.
She is currently the Owner of a Retail Business, Frangipani Fabrics, which she opened in Darwin in 2000, and relocated to Hobart in 2006.